As seen on TV on Fox 29's Good Day Philadelphia
The artist/owner of J.U. Henna Tattoo has been practicing the henna artwork for over ten years, and can provide henna for appointments, parties, events and more.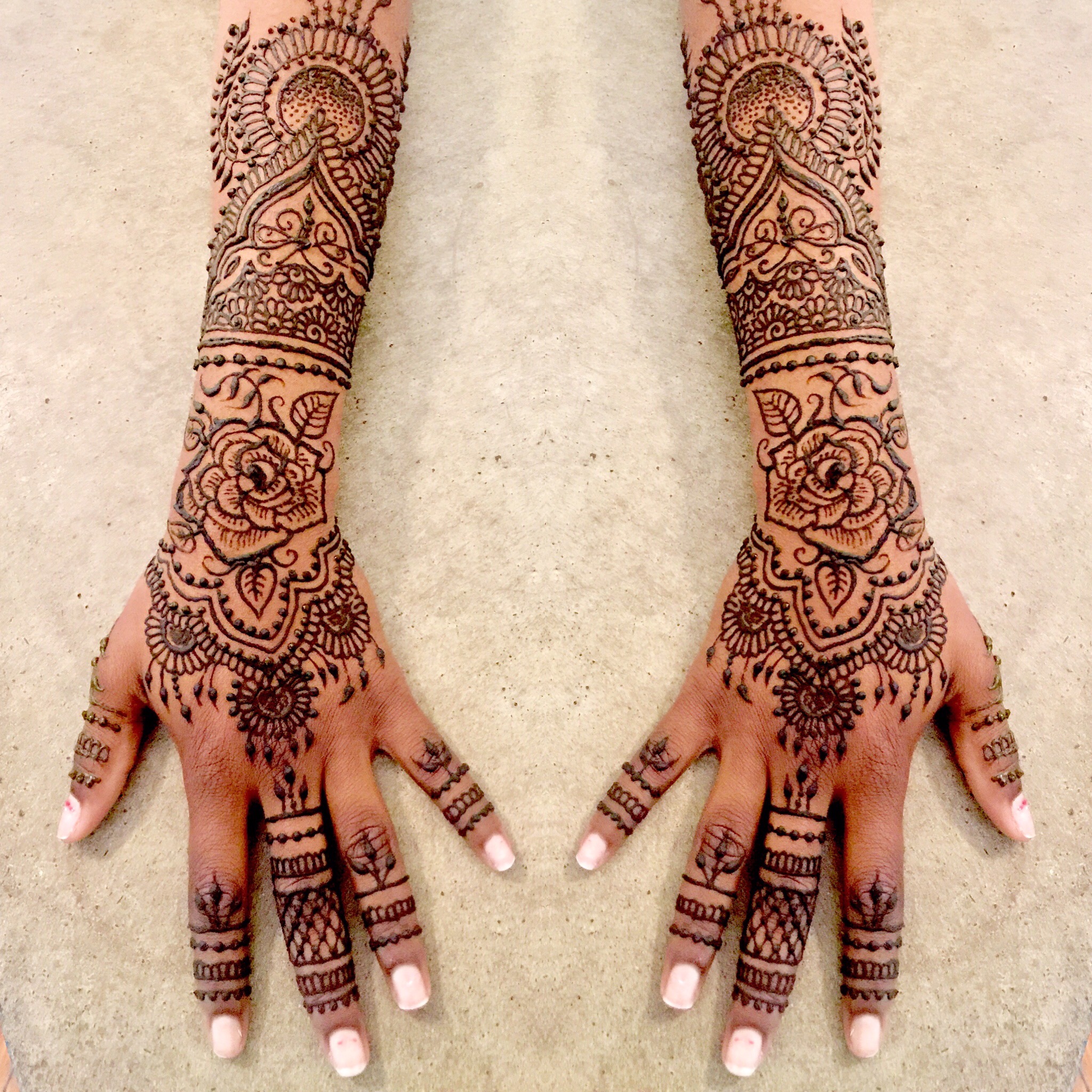 I provide beautiful henna artwork that can suit any taste (from simple and small to large and complex). Henna designs can be chosen in a multitude of ways:
"Freestyled," where a beautiful design is created on the spot
Choose a designs from my design book
Choose a design you found online for me to replicate
The most common comment I get is "this is so relaxing!" Henna is a meditative experience for all the senses: Feeling the cool, smooth henna paste, smelling fresh citrus, lavender and other essential oils, and watching beautiful designs being born before your eyes. And the best part - you leave with beautiful artwork on your skin that requires no commitment! It lasts around one to three weeks - just long enough to enjoy it.
Book J.U. Henna Tattoo for a party or event.